Zytech Solar fabrica sus Paneles solares Monocristalinos en sus plantas de producción de India y Europa.
Desde su creación en 2005, Zytech Solar es uno de los fabricantes de Paneles solares Monocristalinos más destacados del mercado Europeo. Con sede central en España, con alta capacidad de producción, y filiales en Alemania, Italia, Francia, EE.UU. y México.
La planta de producción española está equipada con la más moderna maquinaria de producción y con sofisticadas técnicas productivas que permiten seguir mejorando constantemente la relación calidad-precio de nuestros productos:
Soldadura por infrarrojos sin contacto.
Laminación en ciclos de 16 minutos, con EVA europeo (STRE). La plancha calefactora se calienta por electricidad y no por aceite.
Simulación de comprobación de continuidad eléctrica por string y por módulo antes de la laminación del 100% de los módulos. Simulador de última generación.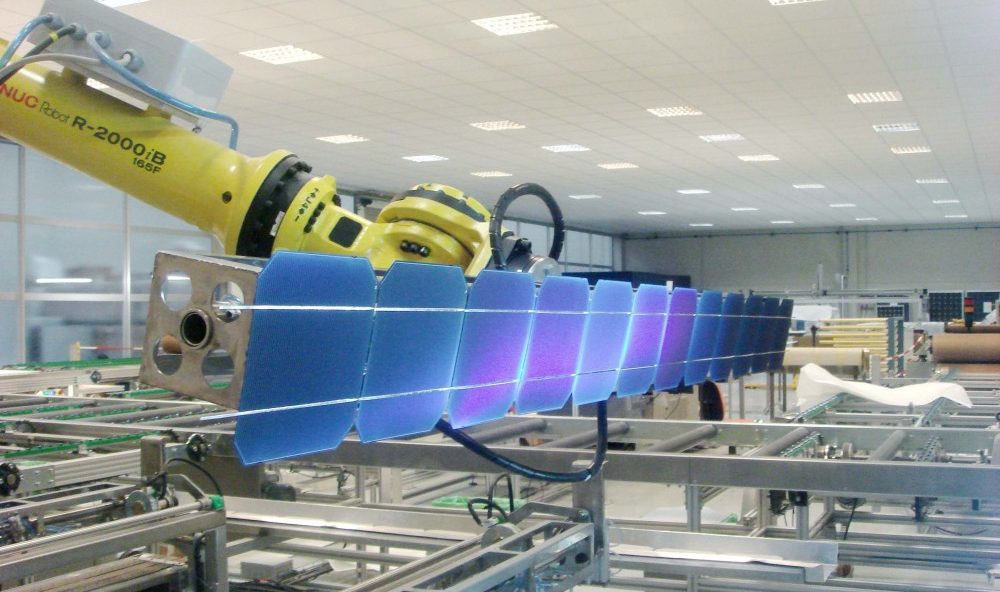 Zytech Solar ha certificado sus Paneles solares Monocristalinos con certificaciones como KIWA, MSC, UL1000, que entran dentro de su política de garantizar la máxima calidad y el  mejor servicio a sus clientes en los diferentes mercados en los que tiene presencia. Los certificados cuentan con revisiones anuales en las plantas de producción, que avalan que los módulos fotovoltáicos son producidos bajo los más estrictos controles de calidad.
Mostrando 1–9 de 13 resultados
PANEL ZT140S-ZT160S

Leer más

PANEL ZT140S-ZT160S

SOLAR PANEL 140W-150W-160W

Ficha técnica placas solares policristalinas ZT140-150-160S (87495 descargas)

Efficiency 

High Module Conversion Efficiencies utilizing two buss bars per cell

Warranty

Peace of Mind Guaranteed with a twenty-five Year Linear Power Warranty and Product Quality Ensured for ten years

Certifications

IEC 61215:2005, IEC 61730:2004, UL 1703-3rd Ed: 2014, ULC/ORD C1703-01:2014, ISO 9001:2008, PSK 024:2008

 Optimized Strength  

Minimum standard for wind 2700Pa to a Mechanical load capacity up to 5400Pa meet customer's needs for durability on high mountains, sea shores, & paths between buildings

Categorías: Paneles solares Monocristalinos.