Zytech Solar fabrica sus Paneles solares Policristalinos en sus plantas de producción de Asia y Europa.
La planta de producción española de Paneles solares Policristalinos está equipada con la más moderna maquinaria de producción y con sofisticadas técnicas productivas que permiten seguir mejorando constantemente la relación calidad-precio de nuestros productos:
Soldadura por infrarrojos sin contacto.
Laminación en ciclos de 16 minutos, con EVA europeo (STRE). La plancha calefactora se calienta por electricidad y no por aceite.
Simulación de comprobación de continuidad eléctrica por string y por módulo antes de la laminación del 100% de los módulos. Simulador de última generación.
Nuestra planta en España ha permitido a Zytech Solar obtener el Factory Inspection de módulos fabricados en Europa según el nuevo Conto Energia, que regula las primas por producción de energía solar fotovoltaica en Italia. La entidad certificadora italiana ICIM –"Istituto di Certificazione Industriale per la Meccanica"– inspeccionó la fábrica de Zytech Solar bajo las exigencias del "quinto conto" de energía italiana para conceder el mencionado certificado.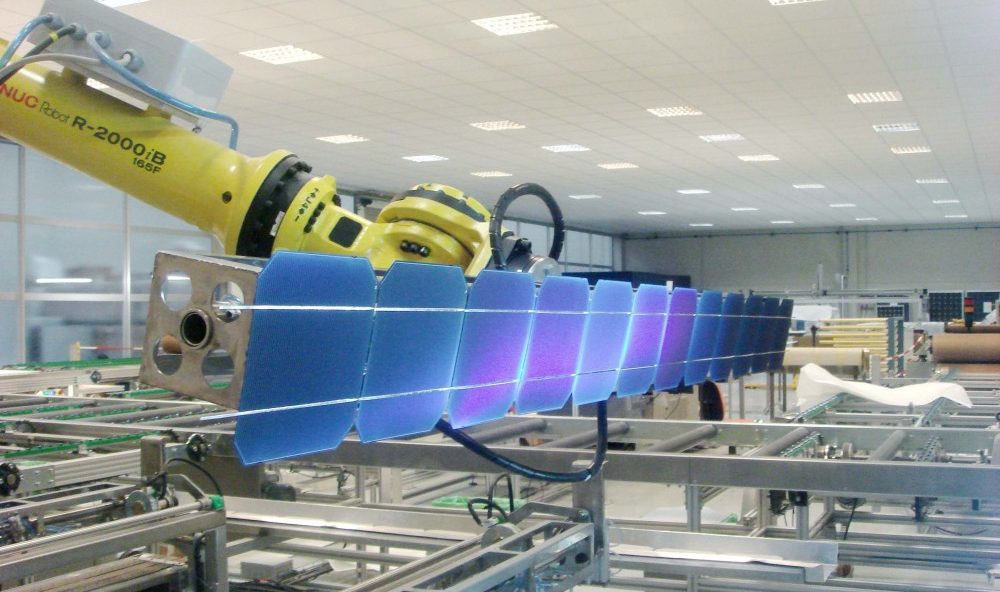 Zytech Solar es una de las primeras empresas españolas en obtener este certificado que avala su producción europea.
De esta manera, los proyectos en Italia obtienen un 10% adicional de la tarifa habitual, prima que se concede únicamente a las instalaciones realizadas con módulos fabricados en la Unión Europea, lo que redunda en una amortización más rápida de la inversión y por lo tanto en un valor añadido más que se une a la excelente relación calidad-precio de nuestros productos.
Zytech Solar ha certificado sus Paneles solares Policristalinos con el TÜV Nord, hito que entra dentro de su política de garantizar la máxima calidad y el  mejor servicio a sus clientes en los diferentes mercados en los que tiene presencia.
Todos estos certificados cuentan con revisiones anuales en la planta de producción de España, que avalan que los paneles solares fotovoltaicos son producidos bajo los más estrictos controles de calidad.
Mostrando todos los resultados (9)
PANEL ZT140P-ZT150P

SOLAR PANEL 140W- 145W-150W

DATASHEET-ZT140-145-150P (6218 descargas)

Efficiency

High Module Conversion Efficiencies utilizing three or four bus bars per cell

Warranty

Peace of Mind Guaranteed with a twenty-five Year Linear Power Warranty and Product Quality Ensured for ten years

Certifications

IEC 61215:2005, IEC 61730:2004, UL 1703-3rd Ed: 2014, ULC/ORD C1703-01:2014, ISO 9001:2008, PSK 024:2008

 Optimized Strength  

Withstand extreme wind (4000 Pascal) and snow loads (5400 Pascal).